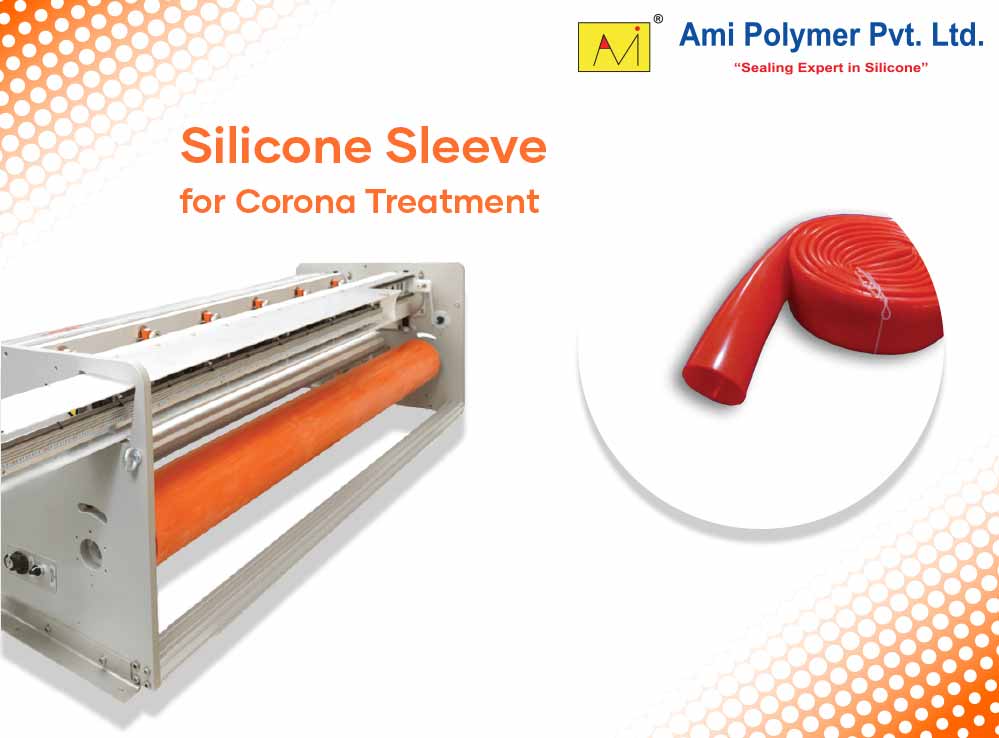 Silicone Sleeve for Corona Treater
Corona treatment was introduced into the industrial market because of its ability to treat metal and plastic surfaces giving it adhesive properties so that any type of printing or bonding could easily take place on a variety of surfaces.

The printing industry is the best industry that seeks the corona treatment for reliable and effective printing on the plastic substrates. By treating the material with a high frequency corona discharge, its surface becomes much more impressible to adhesives, inks and coatings.

Ami's Silicone Sleeve for Corona Treater are designed to be used in conjunction with roller to facilitate the treatment process. It has excelled dielectric properties as compared to the other sleeves in the market.The are manufactured using high quality Silicone Rubber to extremely close tolerance in wall thickness and diameter to ensure reliable and consistent corona Treatment performance. Standard sizes available for 2 – 8 inch rollers.
General Characteristics:-
Electrical,Thermal and Chemical Resistance.
Resistance to Corona Discharge and Ozone resistant.
Smooth surface with uniform wall thickness.
Longer duration.
Withstands adverse conditions.
ISO certified and FDA approved.
Ideal for Pharma, Biopharma & Packaging Industries.
To experience a great product performance to your Corona Treatment Process, contact ea@amipolymer.com

Visit us at www.amipolymer.com

Inviting to our company's AV :- https://www.youtube.com/watch?v=V51mA1nOYQM.

Thanks & Regards

Aswathy Nair